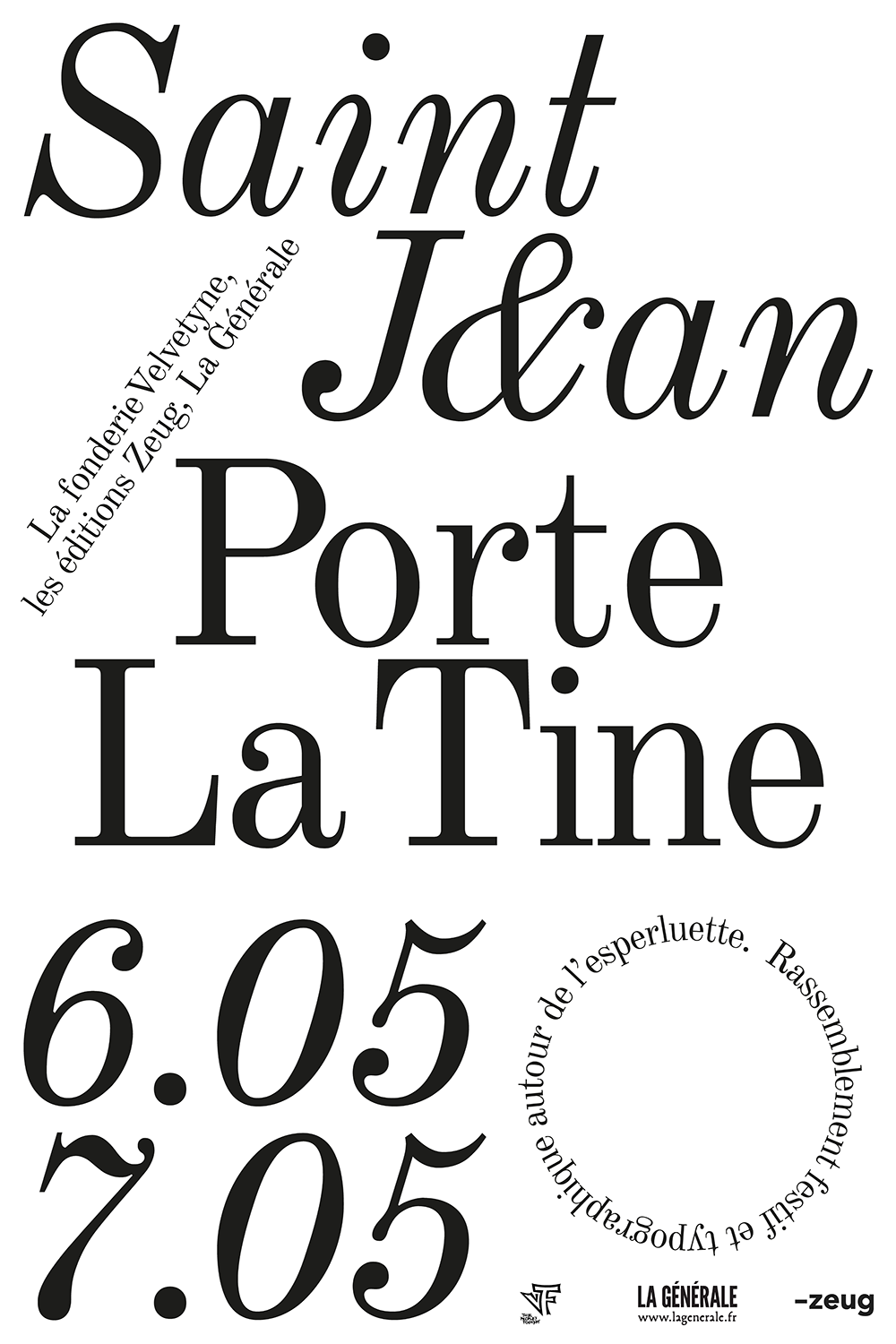 Worldwide ampersand submission call!
After tschichold. -zeug and Velvetyne call for a worldwide ampersand submission. Published as a festive companion to Jan Tschichold's translation, the collection will be distributed as an open-source font by Velvetyne Type Foundry. Use the form below to send us your black and white SVG till Sunday 7th 11:59 pm according to your local time.
Appel à contribution mondial d'esperluettes!
Après Tschichold. -zeug et Velvetyne lancent un appel à contribution d'esperluette . Publiées en compagnon festif de la traduction française de l'ouvrage "Évolutions formelles de l'esperluette », elles seront distribuées librement par la fonderie Velvetyne. Utilisez le formulaire ci-dessous pour nous envoyer votre SVG noir et blanc jusqu'à dimanche 23:59 (votre) heure locale.