Libre fonts?

We design libre / open source fonts. That means that you can use, modify and redistribute them freely! Learn more and contribute to the adventure of Velvetyne Type Foundry by reading our "about" page!
Aa Bb Cc Dd Ee Ff Gg Hh Ii Jj Kk Ll Mm Nn Oo Pp Qq Rr Ss Tt Uu Vv Ww Xx Yy Zz
In physics, the shower-curtain effect is the phenomenon in which a shower curtain gets blown inward with a running shower. The problem of the cause of this effect has been featured in Scientific American magazine, with several theories given to explain the phenomenon but no definite conclusion. As a second meaning, the fact that nearby phase front distortions of an optical wave are more severe than remote distortions of the same amplitude is called shower-curtain effect.
Download Fonts and sources
This font in use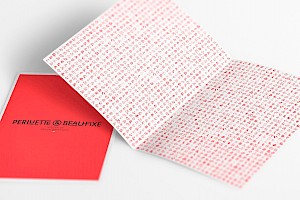 Source
Character Set
/site/assets/files/1882/saintjean-regular.woff
Share this font on Twitter
Share this font on Facebook