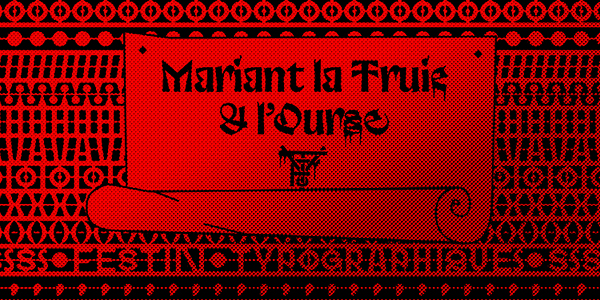 WE'RE PLEASED TO WELCOME 2 NEW TYPEFACES:
TRICKSTER & HYPER SCRYPT
—
If you are in Paris next Monday, come to La Générale from 18:00 to 23:00 for a double release party. We'll launch Trickster, a typeface by Jean-Baptiste Morizot who also created the well known Bluu, and Hyper Scrypt, a typeface from Jérémy Landes, designer of the Solide Mirage.
—
This double release party will take the form
of a double exhibition!

Hyper Chapelle
Hyper Chapelle is an exhibition by AAAAA Atelier whom, inspired by the stained glass of the Metz Cathedral, created a futuristic and psychedelic utopian pop communication. AAAAA Atelier commissioned Jérémy Landes to develop The Hyper Scrypt Typeface for this exhibition. Hyper Chapelle took place at the end of last summer in Tata Gallery in Metz, discover it for the first time in Paris next week.
—

Trickster posters
For the launch of Trickster we asked a fine selection of contemporary graphic designers / studio to express their own vision of this new font via the creation of a poster.
Discover posters from Félicité Landrivon, Studio Feed, Agence Murmure, Dreams Office and much more.  
—
Mariant la Truie et l'Ourse
27 / 11 / 2017 — 19:00-23:00
La Générale
14 avenue parmentier, 75011 Paris, France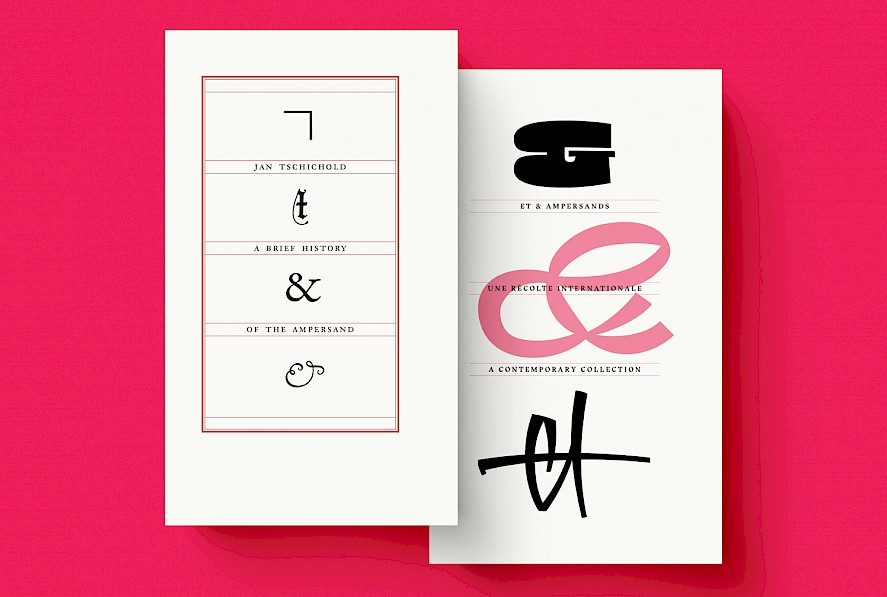 After our international call for submissions for ampersands taking place last spring, we chose with -Zeug editors the 288 we loved the most. Now they're making a book of it, beside a translation of Jan Tschichold's Formenwandlungen der &-Zeichen, a short historical essay dealing with the successive designs of the ampersand glyph.
GOOD NEWS :
The 2 books are under a pre-order discount of 20€ till this Sunday!
Some more details about the books
A Brief History of the Ampersand / Jan Tschichold
—
Jan Tschichold (1902-1974, typographer, theorician and teacher) published in 1953 Formenwandlungen der &-Zeichen, a short historical essay dealing with the successive designs of the ampersand glyph. This text is structured by a collection of 288 carefully selected and commented ampersands, which constitues a brief and concise introduction to the history of Western writing and typography. Long unavailable in English, this new translation is published in a facsimile version, faithful to the original design by the author.
—
[ A new translation by Jean-Marie Clarke — with an afterword by Marc Smith
32 pages with jacket, duotone printing, 12 x 20,5 cm ]
Et & Ampersands / Collectif
—
On the occasion of this translation, VTF and -zeug co-organised a type-design workshop and an international call for ampersand entries, in May 2017, in Paris and worldwide. This type-specimen shelters the selection of 288 ampersand glyphs, selected, sorted and organised. This festive publication witnesses vitality and wit of the contemporary type-design community.
—
[ 48 pages, duotone printing, 12 x 20,5 cm ]
Pack ENG
Special offer ::: until September 10th, midnight
Special price for participants ::: the two books in a sleeve 20€ (instead of 22€)
Each book = 12€
+ Free shipping

We will give a talk on june 20 in Paris with french type designer Benoît Bodhuin about the contemporary scene of type design in France. This event is part of the Fanzines! Festival and is organized by l'Articho. Afterward, this talk will be broadcast on Radio Campus for their GRPHSM! season dedicated to the graphic design field. Come say hi or listen to it on the radio.
POLICES DE FRANCE
Tuesday June 20, 19H  
Monte-en-l'air
71 rue de Ménilmontant / 2 rue de la Mare
Paris 20 - M° Ménilmontant