Grotesk for Paris.fr
When they decided to lauchn their new website designed by Spintank, the city of Paris asked Frank Adebiaye, creator of the Grotesk (and of VTF) to design a custom version of the Grotesk for them. This new version is slightly redrawn, it has a wider character set and furthermore, it gains a light version.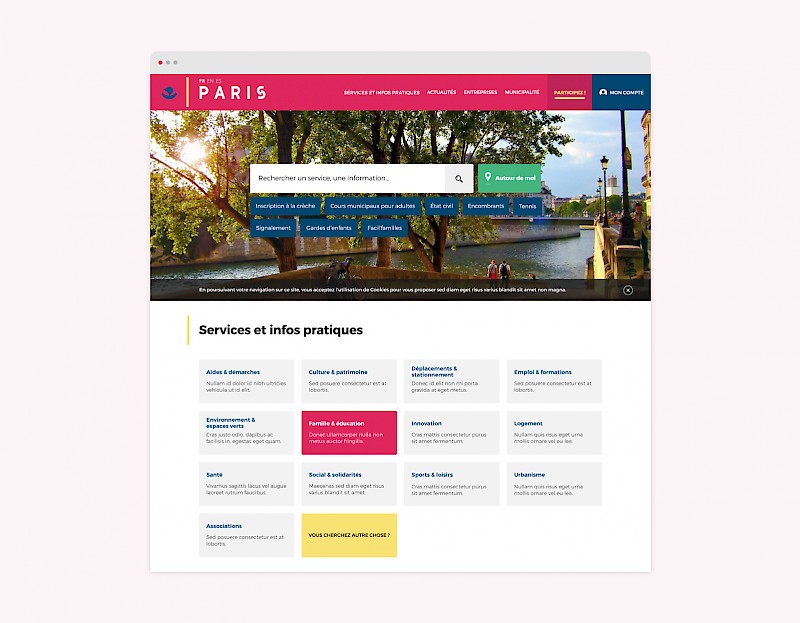 Learn more on this project with this interview of Frank on Paris website.