Launch of La Perruque magazine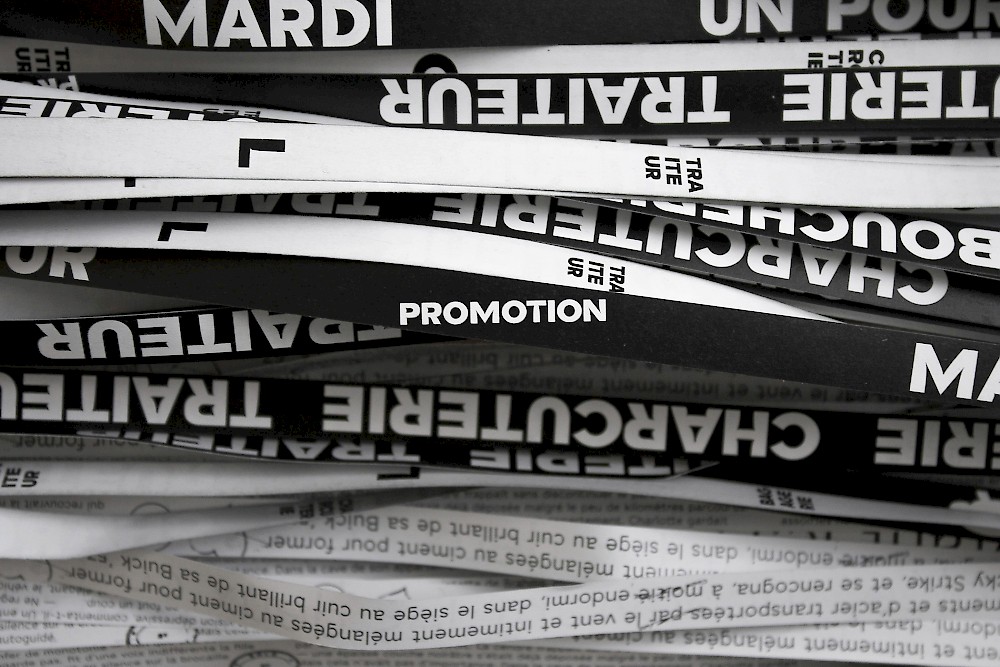 We will be in Brussels on the 14th of april to attend the launch of a new original type related magazine.
Meet La Perruque, a 1 meter long and 1 centimeter hight sheet of paper. Each issue is a specimen dedicated to a different typeface. These strange formats are leftovers from the printer, the margins of regular documents. The different issues altogether create a portrait of a contemporean type design scene. On the 14th of April, discover the first 4 issues of the magazine and meet Olivier Bertrand, its creator, with the designers of each 4 typefaces : our Raphaël Bastide, Axel Benassis, Justin Bihan, Alex Chavot and Olivier Lebrun as a guest.
Yes, the third issue of La Perruque is dedicated to our Steps Mono, a project initiated by Raphaël and Jean-Baptiste Morizot to demonstrate a collaborative approach in type design. No spoil but it seems that the fourth issue will be about another of our fonts.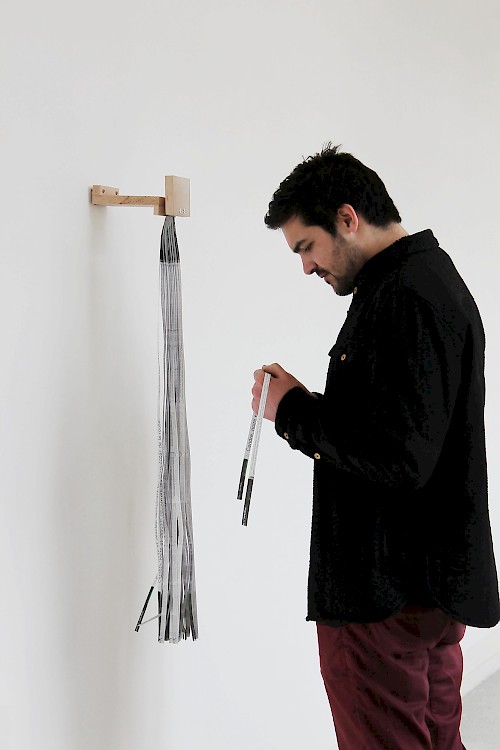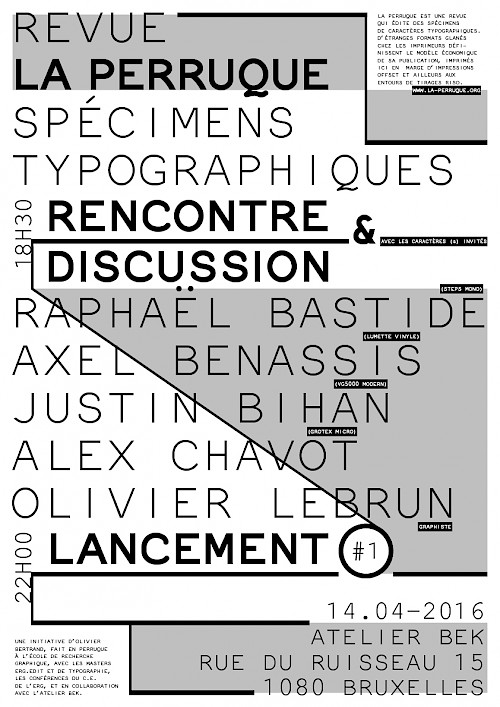 Meet us at :
La Perruque — Lancement #1
Thursday avril, the 14th, 2016
6h30 PM

At Atelier Bek
rue du Ruisseau 15
1080 Bruxelles
www.la-perruque.org / Facebook