We will give a talk on june 20 in Paris with french type designer Benoît Bodhuin about the contemporary scene of type design in France. This event is part of the Fanzines! Festival and is organized by l'Articho. Afterward, this talk will be broadcast on Radio Campus for their GRPHSM! season dedicated to the graphic design field. Come say hi or listen to it on the radio.
POLICES DE FRANCE
Tuesday June 20, 19H  
Monte-en-l'air
71 rue de Ménilmontant / 2 rue de la Mare
Paris 20 - M° Ménilmontant
Follow the actuality of the event on the facebook event.
After tschichold. -zeug and Velvetyne called for a worldwide ampersand submission in May 2017. Published as a festive book companion to Jan Tschichold's "Formenwandlungen der Et-Zeichen" translation, the collection will also be distributed as an open-source on September 2017. See the 460 ampersands we received on the gallery.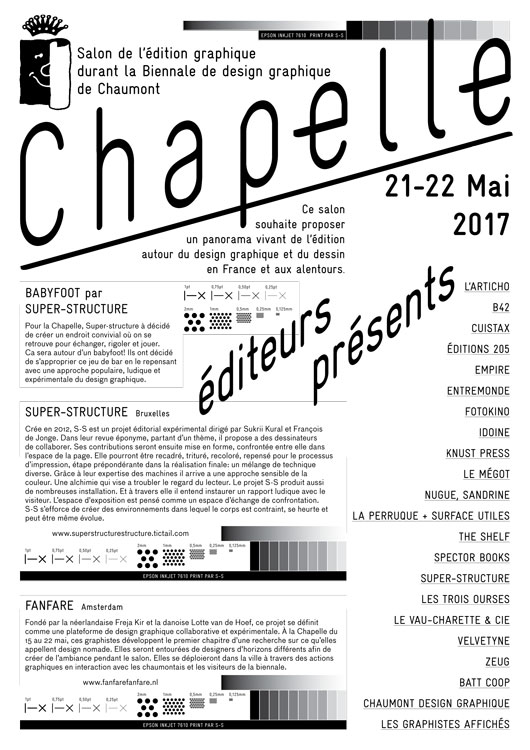 We will be in Chaumont (52000, France) during the opening of the bienal of graphic design on 20 and 21 of May2017. Meet us in the Chapelle, a former jesuit church in the center of the town where a salon of independent publishers and foundries will take place. See you there!