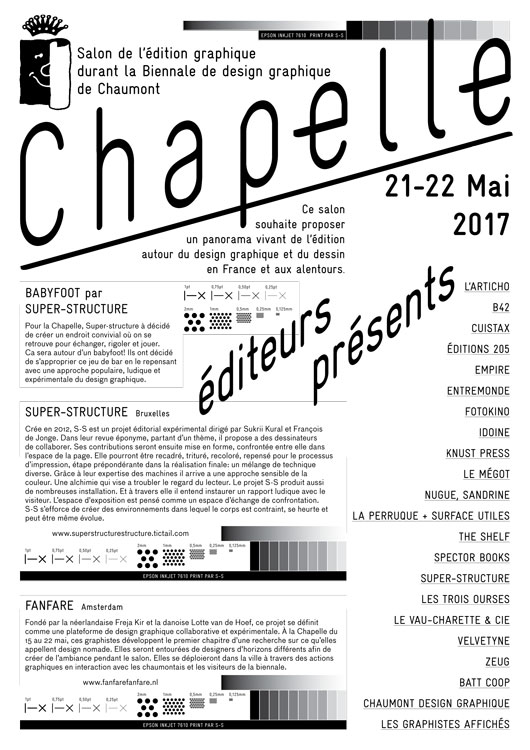 We will be in Chaumont (52000, France) during the opening of the bienal of graphic design on 20 and 21 of May2017. Meet us in the Chapelle, a former jesuit church in the center of the town where a salon of independent publishers and foundries will take place. See you there!

New event / workshop / party
Saint J&an is a workshop week-end in Paris and a worldwide submission call for ampersands.

Prepare to draw your most beautiful ampersands on may 6th and 7th that will be published in a book by —zeug as a festive companion to a new translation to Jan Tschichold's ampersand essay.

The climax of this week-end will be a party on the occasion of the Saint Jean Porte Latine, patron of the type designers and wine markers, who we will celebrate on this Saturday night.
Big news, we now accept donations.
As we will celebrate our 7th birthday soon, we celebrate 7 years of independant and free working. The fonts we published have been used worldwide, have been forked, we organized workshops with dozens of attendees, we printed quite a lot of dumb goodies. If you want us to continue our silly activities, we shall encourage you to donate to our non-profit organization. Your help will allow us to keep on publishing new open-source fonts several times a year, upgrading our existing catalogue and our website, and organizing real life workshops.
Wether you'll give us 5 $/€ or 500 $/€, you'll be in our hearts and maybe on our hall of fame if you give enough. Don't lose time,